FXVM Coupons & Promo codes
Frequently Asked Questions (FAQ) on FXVM
What is FXVM?
FXVM was founded in 2013 and has almost ten years of experience. The company offers Forex virtual private servers. Platforms such as MT4 are hosted to help traders to achieve high uptime and low latency while maximizing internet performance use.
What is a Forex VPS?
"""VPS"" stands for Virtual Private Server, sometimes called a ""VM"" (virtual machine). This is a common type of web hosting, and could also be considered a form of dedicated server hosting. A Computer hosting facilities, or data centers, are where businesses keep their physical hardware. To benefit from direct connections to ISPs and to have access to electrical and cooling resources necessary for computers to run 24x7x365, this is done.Providing an end-user service that is manageable and affordable, virtual private servers leverage the advanced benefits of colocation in a data center. With virtualization technology (called a hypervisor), physical hosts are partitioned into smaller sub-units, where each sub-unit runs its own operating system. This is very similar to having multiple users on the same computer at the same time, with the key difference being that each user has a completely separate operating system. "
Who should use a Forex VPS?
"You would like to move MT4 to a remote desktop that will be online 24/7, for the sake of convenience and security. You have a forex expert advisor, or many EAs, that you need to test in a stable environment for weeks or months. You already have a profitable EA or automated trading portfolio, and require a stable remote environment to optimize returns from your system. Your system or software requires ultra-low latency connection to the broker. You are frequently away from your computer or trading station. Your orders are executed poorly due to long distance between your broker(s) and your location. "
Will slippage be reduced by using a VPS?
Yes, absolutely. We cannot guarantee the complete elimination of slippage, as there are some factors outside of our control, however we hope to provide a service that significantly reduces slippage. You can expect faster and more accurate fills when trading with our Forex VPS.
How to Install Custom Software/Programs?
Installing programs on your Forex VPS is exactly like installing them on a normal PC running Windows. Simply use the pre-installed web browsers (Chrome or Internet Explorer), to navigate to the software download, then run the .exe or install file, and follow the prompts to install the software. All default settings and locations will be appropriate.
How long does it take to set up a VPS?
Their system provisions new orders instantly, if you have ordered a VPS configuration and location that is available (the website will alert you if there is any delay expected). Please note that Windows will take approximately 10 minutes to complete its initial installation and bootup, and may take a long as 20 minutes.
Is there any setup or configuration required?
No. FXVM trading VPS systems are delivered ready-to-go. You will be emailed all the information you need to access your VPS immediately. All you will need to do is log in to your MT4 account, or download and install other software you would like to use. They have included Chrome and a number of other applications pre-installed for your convenience.
I need to use a specific application. Can I do that?
"Yes.Their service is not exclusive to forex trading, and can be used with any regular Windows application, as well as all types of trading, all brokers, and all software platforms. Each VPS is deployed with an isolated installation of Windows Server, which looks and responds just like a normal PC. You can launch Chrome or FireFox to browse the internet, access email, etc., and download any applications that you might need. Of course, if you would like help installing any software that is not pre-included, we will be happy to assist. Simply open a support ticket to request assistance with anything."
Will FXVM help install custom software?
Yes, within reasonable bounds. Their Forex VPS plans include full service, and they will be happy to assist you with all requests.
Are there any contracts or renewal obligations?
No. They provide all services on a month-to-month basis (unless you have chosen to pre-pay for multiple months). Regardless of your billing cycle, there is never any obligation to renew, and no penalties for cancelling your service.
How often do they release new FXVM coupon codes?
New coupons/coupon codes will be released throughout the month. You can especially find great coupons on big holidays like Black Friday, Halloween, Cyber Monday, and more.
Is this service for Forex Trading only?
No! You can involve a Forex VPS for any application. Notwithstanding forex exchanging, our clients utilize our administration to have technique improvement programming, MetaTrader servers and intermediary/IB backends, and an assortment of exchanging stages not connected with the forex market. Albeit the product we pre-introduce is for the most part connected with forex exchanging and forex information, you might introduce any product you might want to utilize.
How to connect to my FXVM VPS?
Please go to their Knowledge Base (KB) page for the steps on How to Connect to your FXVM Server/VPS. If you are unable to connect, or if you have any questions about the connection process, please don't hesitate to contact us.
What is your refund policy?
Specific terms and conditions of the refund are provided in the Terms of Service. If you have any questions or concerns about your service, please don't hesitate to contact us.
Which brokers does this service work with?
All of them. Our service is broker independent, and is engineered to provide the best possible connection to all brokers.
What form of payments do you accept?
They accept PayPal, Skrill, Amex, Visa, Mastercard payments. If you overpay, credit will be applied to your account; this allows you to prepay if desired. Account credit is always used before charging other type of payments for ongoing service (if there is no active PayPal subscription).
Where can I find FXVM discount codes?
You can find Briskly Discount Code on their website and any other trusted coupon sites such as Coupons Plus Deals.
Can I cancel my subscription any time?
Yes, you can cancel your subscription anytime you want. You can either cancel your subscription on your FXVM Client Panel or on PayPal Subscription page.
Can I submit a FXVM Coupons & Promo codes?
Coupons Plus Deals accept coupon code submissions for many stores. Please see our Contact Page for more details and to submit your discount. Thank you very much!
What is the best valid FXVM coupon code that you can use?
To save your time, top 3 first coupons are usually verified by our team Coupons Plus Deals.
Saving tips on FXVM
On FXVM free trial:
Unfortunately, the FXVM trial period isn't for free - it costs $0.99 for a 7-days trial that you can cancel at anytime.
On FXVM long-term plan:
Depending on your billing cycle selection, you can enjoy different discounts, at most up to 8.5% when selecting the 12-month option. Even better, this offer can be combined with another already amazing FXVM promo code.
On invalid FXVM promo code:
An FXVM promotional code can become invalid if:
It has expired.
It is disabled.
It doesn't apply to the selected service.
If this happen, just replace the current code with another FXVM coupon.
Where Can Find The Best Forex VPS?
Remove internet outages and computer failures with the lowest cost from only $19//month with FXVM. That's right! FXVM happily provides lots of effective services meeting all your demands. FXVM is committed to bringing the highest speed and security with the best trading servers. By using FXVM services, you will enhance trading results because you can access any smartphone, tablet or PC easily with an internet connection.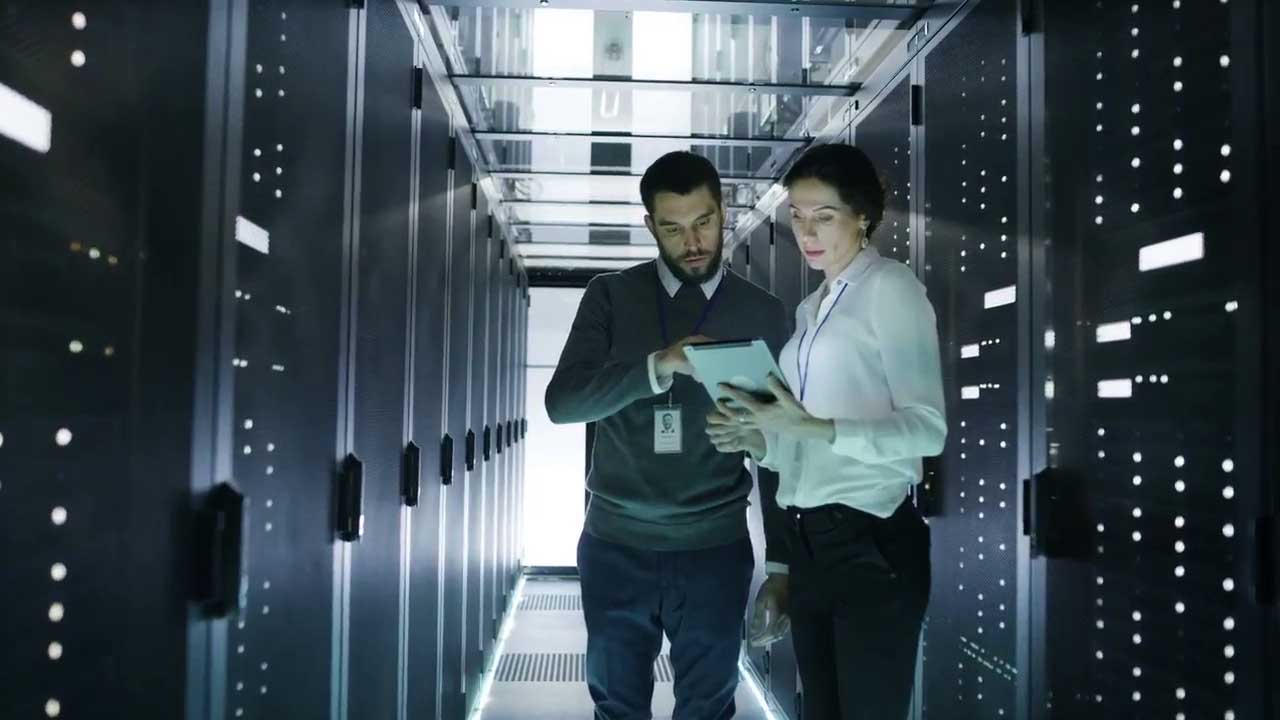 The top reasons to consider FXVM as the 1st hosting partner.
Top financial locations: FXVM has placed their servers within 3 date centers including US, London, Zurich.

Available MetaTrader 4 and other platforms: FXVM supports MetaTrader 4/5 platform and other platforms including TradeStation II, TradeStation, Ninja Trader and Currenex meeting your trading.

Safe and secure your information: FXVM is committed to secure your information carefully. They don't share your information for any third party.

Easy-to-use services: You can log in FXVM with any smart devices including smartphone, tablet or PC

24/7 customer support: In order to provide the best service for you, 24/7 customer support team is ready to answer any concerns from you.
Raphael David Villejo: "very fast and responsive"
Max Campins: "Today was the first 24 hours in which I used this wonderful tool and the results have been incredible, which is a sign that the VPS service is working very well. I would definitely recommend it to others"
Teddy Bell: "Secure and fast vpn."
Mike Miles: "Like most VPS" it is an interesting exercise in setting up. All computers seem to behave differently particularly with Windows 10. However, I managed to get mine set up in a relatively short time with some help from the support team. It has been running well in the background and I am not anticipating touching it again except for turning it off at weekends to allow it to reset itself."
A great offer for you when ordering any FXVM services! You will get up to 30% OFF when using FXVM coupons.
Don't miss this opportunity to get the biggest from FXVM coupons!